So you've seen it on the news, read something about it online, but you're still at a loss for WTF Pokémon GO is all about?!
Wikipedia defines the game as:
Pokémon Go (stylized as Pokémon GO) is a free-to-play location-based augmented reality mobile game developed byNiantic and published by The Pokémon Company. It was released in July 2016 for iOS and Android devices.
The game allows players to capture, battle, and train virtual creatures, called Pokémon, who appear on device screens as though in the real world. It makes use of GPS and the camera of compatible devices. The game is free-to-play, although it supports in-app purchases of additional gameplay items. An optional companion Bluetooth wearable device, the Pokémon GoPlus, is planned for future release and will alert users when Pokémon are nearby.
==================
My good friend Carlos Gil did a great job putting together a 2 minute video on how to earn new customers via the Pokemon GO phenom! (More info about Carlos at: http://www.yocarlos.com)
Check the video out here:
Another good friend of mine, Owen Hemsath put together this nifty list of: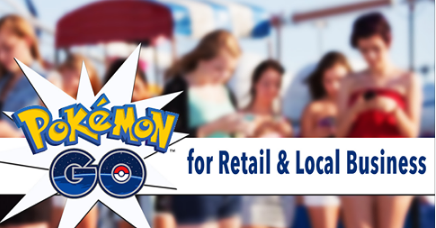 Now, in all fairness, the main concern I have with this is the fact that the game is GPS based, that means giving up your location to whomever, whenever you're playing the game. I'm sure there's a simple solution to make sure your GPS location is unidentifiable when you're not playing the game, otherwise you'd constantly be offering up your GPS location, and let's face it, this day is age one must not throw caution to the wind with letting strangers know where you're at.
Safety first people.
Hope you know know 3 things about Pokemon GO that you didn't before reading this post!